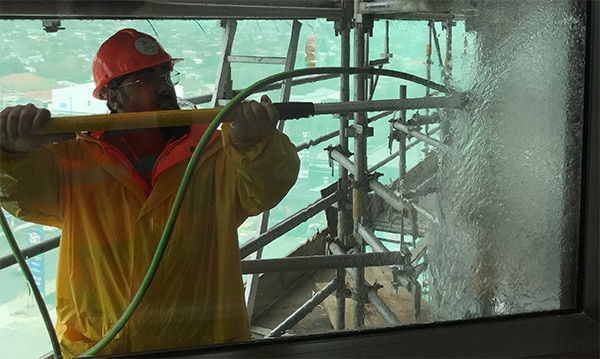 WATER PENETRATION TESTING
Leave your Window Water Leakage Testing to us as AAMA and FGIA official professional members.
Rommel were proud to become the first and the only official professional member for onsite weather tightness testing agent in New Zealand, Which AAMA and FGIA approve. Rommel staffs have a valuable experience of onsite testing for commercial and residential buildings since 2018. Rommel conducts façade testing against AS/NZS standards and AAMA 501, AAMA 502, AAMA 503. (testing standards which are accepted worldwide.)
Rommel has been working with the fenestration industry to develop window field-testing standards.
The purpose of the field testing is to provide quality assurance and diagnostic field water check methods for installed shopfronts, curtain walls, sloped glazing and cladding systems.
Rommel works closely with Façade Engineers from different companies ensuring that consistent test procedures and test equipment are used to replicate best what is carried out in a qualified testing facility.
We also offer a test selection service to assist with fitting the best test to the application and making the test fit for purpose.
In the past few years, we have been working with some great construction and consultancy companies like CMP, Mott Macdonald, Woodview, Bracewell, Mineheart Bunacci, Hawkins and Form to help them with water leakage testing in their projects and was thinking we might be able to help your company as well.
If you require our services for your upcoming projects, please do not hesitate to contact us.